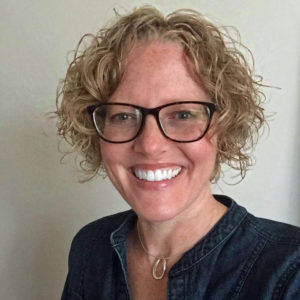 Jennifer Maddrell is a college instructor, instructional design consultant, and founder of Designers for Learning, a nonprofit organization that promotes service-learning opportunities for the benefit of adult literacy through collaboration with schools, students, and other volunteers.  The mission of Designers for Learning is to engage instructional design college students and other volunteers in projects to develop instructional products and services to support learners seeking to improve their literacy skills. Designers for Learning service-learning projects have involved over 4,000 volunteers, including college students, their faculty sponsors, and other subject-matter experts. Since 2014, volunteer service-learners have designed and developed open educational resources for adult basic education programs to support learners with low literacy and math skills that are made available for free to adult educators and learners in the Adult Learning Zone group on OER Commons and Canvas Commons.
Jennifer is currently appointed as an Instructor of Education at the University of Virginia's Curry School of Education to teach instructional design courses within the Instructional Technology program. From 2012 – 2014, she was appointed as adjunct faculty in the Instructional Design and Technology program in the College of Education at Old Dominion University (ODU) where she completed her Ph.D. While living in New York, Jennifer had an appointment with Baruch College to design and facilitate courses within the school's Corporate Training and Instructional Design program in the Division of Continuing and Professional Studies, which included the design and implementation of a customized training workshop with the Metropolitan Transit Authority.
Outside of her work as Executive Director of Designers for Learning, Jennifer's professional projects include a contract with Savant Learning Systems to design online learning, as well as with the National Institute of Aerospace Associates to perform a two-year instructional evaluation of the Real-World / In-World NASA Engineering Design Challenge. In addition to her teaching and design work, she was the Assistant Editor of the Journal of Computing in Higher Education from 2008 through 2014.
Prior to enrolling in the ODU doctoral program, Jennifer worked for over 15 years in various underwriting and management positions in the insurance industry after completing a Bachelor of Business Administration degree at the University of Wisconsin in Madison and a Master of Business Administration degree at the University of Illinois at Chicago. In 2005, Jennifer began a career transition to pursue her passion for education and technology. After taking a series of instructional design courses at New York University, she was accepted into the Master of Science in Education program at Indiana University where she completed her degree in 2007. While a doctoral student at Old Dominion University, Jennifer was a Graduate Research Assistant and received the 2010 Mandell Award as an outstanding student in Instructional Design and Technology. She received a 2010 – 2011 dissertation fellowship to complete her doctoral dissertation that examined the relationship between distance learners' perceptions of community and learning outcomes.